So who is the hardest working member of our family?
Poor old worn out mummy who rushes around cooking, cleaning and looking after the children?
Tired daddy who has to go out to work every day and earn a living for his wife and family?
Possibly. However, there is an unsung hero in our house. One that works extremely hard. One that quietly works in the background and keeps on working day and night. It rarely gets a day off. In fact, it rarely gets a break at all. Who or what is this amazing thing?
My
washing machine
.
I could live without all of my electrical appliances (well for a short time anyway), but my washing machine is an essential.
Why? Let me show you.
Because my children are always doing something. Playing, running, bouncing, jumping, cooking, eating, cycling, scooting, painting, drawing. And boy do they make some serious washing? That is without my husband, me and all the general household washing.
And this is how my ironing basket looks at the end of the week.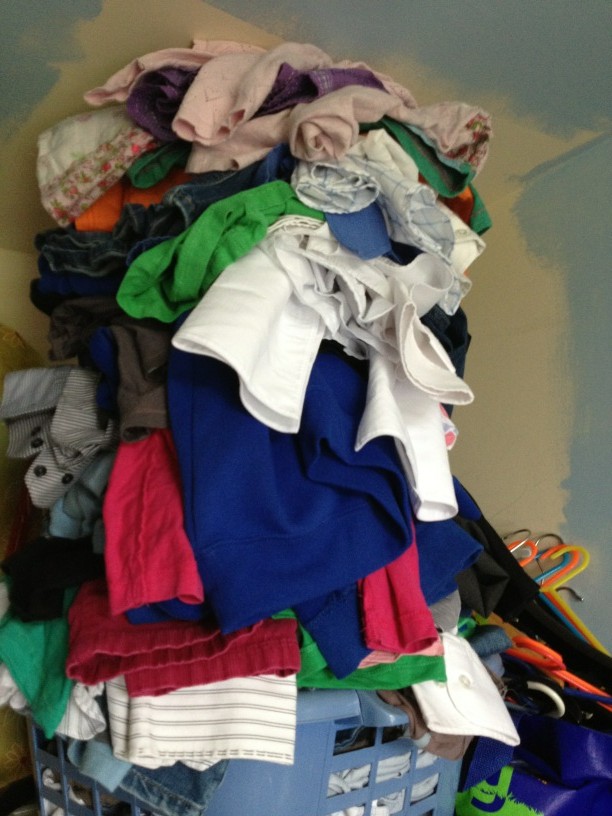 So I am going to be extra kind to my
washing machine
today and I am going to give it the afternoon off!
This post is my entry
into a John Lewis competition for the chance to win one of the three Hotpoint products.